Sr. PBPK Modeler – Competitive pay, full-time employment, travel opportunities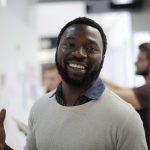 Simulations Plus (SLP-NASDAQ), Inc. is the leading global developer of Absorption, Distribution, Metabolism, Excretion and Toxicity (ADMET) modeling and simulation software for the pharmaceutical and biotechnology, industrial chemical, cosmetic, herbicide, and food ingredient industries today. Our software allows pharmaceutical scientists to predict certain key potential endpoints and dynamics, in silico, thereby reducing research & development costs and helping clients make better projects decisions… sooner.
We are currently seeking an experienced Physiologically-based pharmacokinetic (PBPK) modeler for our Simulation Studies team. The position will be based in Lancaster, CA, and will report to the Team Leader – Simulation Studies.
JOB RESPONSIBILITIES:
Analyze and interpret preclinical and clinical data. Study the effect of diseases on animal and/or human physiology. Conduct research to further understand the effects of healthy and disease states on drug absorption, distribution, and elimination.
Use mechanistic modeling and simulation approaches to integrate knowledge of pharmacokinetics, pharmacodynamics, efficacy, safety, patient demographics, and pathophysiological factors.
Perform mechanistic absorption/PBPK modeling and simulation to address objectives with client projects, including, but not limited to, FIH predictions, formulation design/optimization, population simulations, and DDI predictions.
Construct and validate mechanistic mathematical models for description of compound distribution in different tissues/organs in the body.
Write study proposals and study reports.
Assume a mentoring role with junior modelers and assist with project reviews.
Discuss software applications with clients and prospects on telephone or in person.
Share research findings by writing scientific articles and/or present at scientific conferences.
Travel required (10-20%).
REQUIREMENTS:
Education:
Ph.D. Degree or equivalent in Pharmaceutical Science, Biostatistics, Biomedical Engineering, or related fields.
Experience:
Five years of experience as Scientist, Research Associate, or related.
Experience should include performing physiologically-based modeling of distribution of compounds in animals and humans.  It should also include performing PBPK/PD analyses of clinical data, including drug absorption, drug-drug interaction, metabolic stability, clearance, and protein binding.
The required experience may have been gained prior to or concurrently with the required education.  Any suitable combination of education, training or experience is acceptable.
WHAT WE CAN OFFER YOU: Competitive compensation plus bonus, 401(k) with company match.
Attractive benefits package include:  medical, dental, vision, life and disability insurance, generous paid time off, and a casual work environment.
HOW TO APPLY: You many apply online, attaching resume and CV or send resume/CV via email to hr@simulations-plus.com SUBJECT LINE: Sr. PBPK Modeler – Lancaster