Fast 46
Fast 46
Named in honor of UB's founding in 1846, Fast 46 recognizes and celebrates the success of 46 of the fastest-growing businesses owned or led by UB alumni or former students around the world.
Each Fast 46 finalist has demonstrated that they meet a rigorous set of criteria, from number of years in business to verifiable revenues. In addition, the leadership or ownership must be a UB alumnus or former student.
Winners are listed here.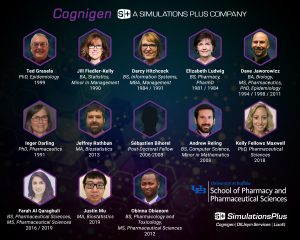 www.simulations-plus.com
Simulations Plus