Join the GastroPlus™ User Group
 This Month In GastroPlus™ Modeling
GastroPlus™ 9.5 Release Webinar: Something for Everyone
---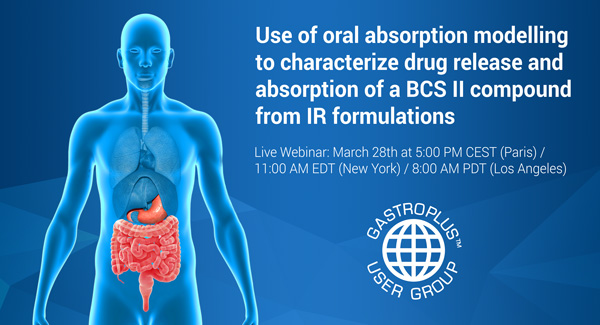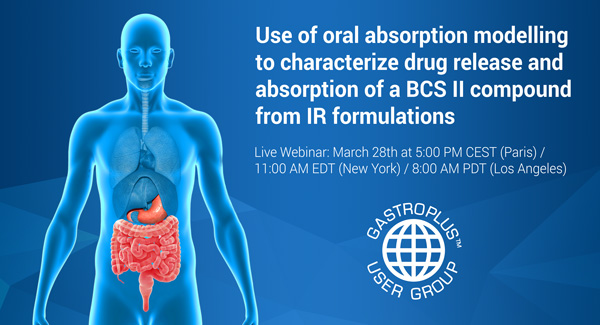 Stay up-to-date with conferences, scientific talks, webinars, workshops, and more.

Mainz, Germany
April 3-7, 2017

Shanghai, China
April 13-15, 2017

Daejeon, South Korea
June 10-12, 2017

Cambridge, Massachusetts
September 11-13, 2017

With over 850 members and growing…interact with your peers around the globe!*

Thoughts on incorporating PopPK results in PBPK

Question: Best dissolution data for absorption modeling?

Virtual trial simulation with a crossover study for food effect

Enzyme Table: LumpedMP vs. Lumped Selection

*note: must sign into LinkedIn and be a member of the GastroPlus User Group to review and contribute


New peer-reviewed journal publications citing various applications of GastroPlus software.