This Month In GastroPlus™ Modeling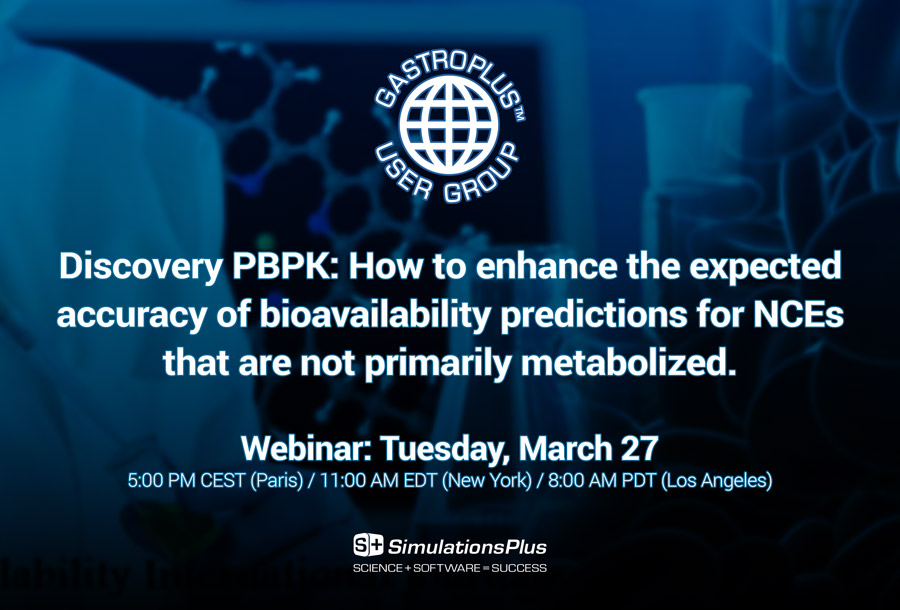 Register for Webinar
---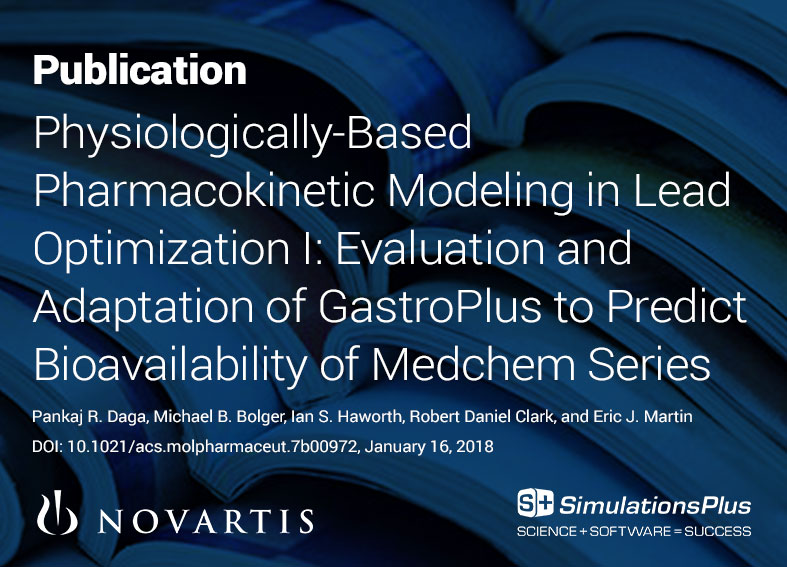 Stay up-to-date with conferences, scientific talks, webinars, workshops, and more.

Mainz, Germany
March 19-23, 2018

Shanghai, China
May 16-18, 2018

Daejeon, South Korea
May 16-18, 2018

Register for a workshop

With over 900 members and growing…interact with your peers around the globe!*

Visual variability check for population simulations

Do you modify liver blood flow values in GastroPlus PBPK models?

What are your preferred values for the Percent Fluid in SI & Colon in the ACAT model?

Effective GI permeability for pre-clinical species?

*note: must sign into LinkedIn and be a member of the GastroPlus User Group to review and contribute


New peer-reviewed journal publications citing various applications of GastroPlus software.