Monolix is the most advanced and easy-to-use solution for non-linear mixed effects modeling (NLME) for pharmacometrics. It is based on the SAEM algorithm to provide robust, global convergence even for complex models, and is equipped with a user-friendly interface to ensure a simple and fast workflow.
The best tool for model-based drug development
Less programming for you and more time to explore models and results

thanks to a user-friendly environment with a modern graphical interface design, intuitive workflow, clear display of settings and results, and interactive data visualization.

Fast and efficient model development using built-in libraries with more than 30 thousand editable models, automatic algorithms for initialization, advanced model building tools, and a full set of interactive diagnostic tools.

Confidence and reliable convergence for all types of data, sparse data sets, and complex models thanks to the innovative implementation of the SAEM algorithm.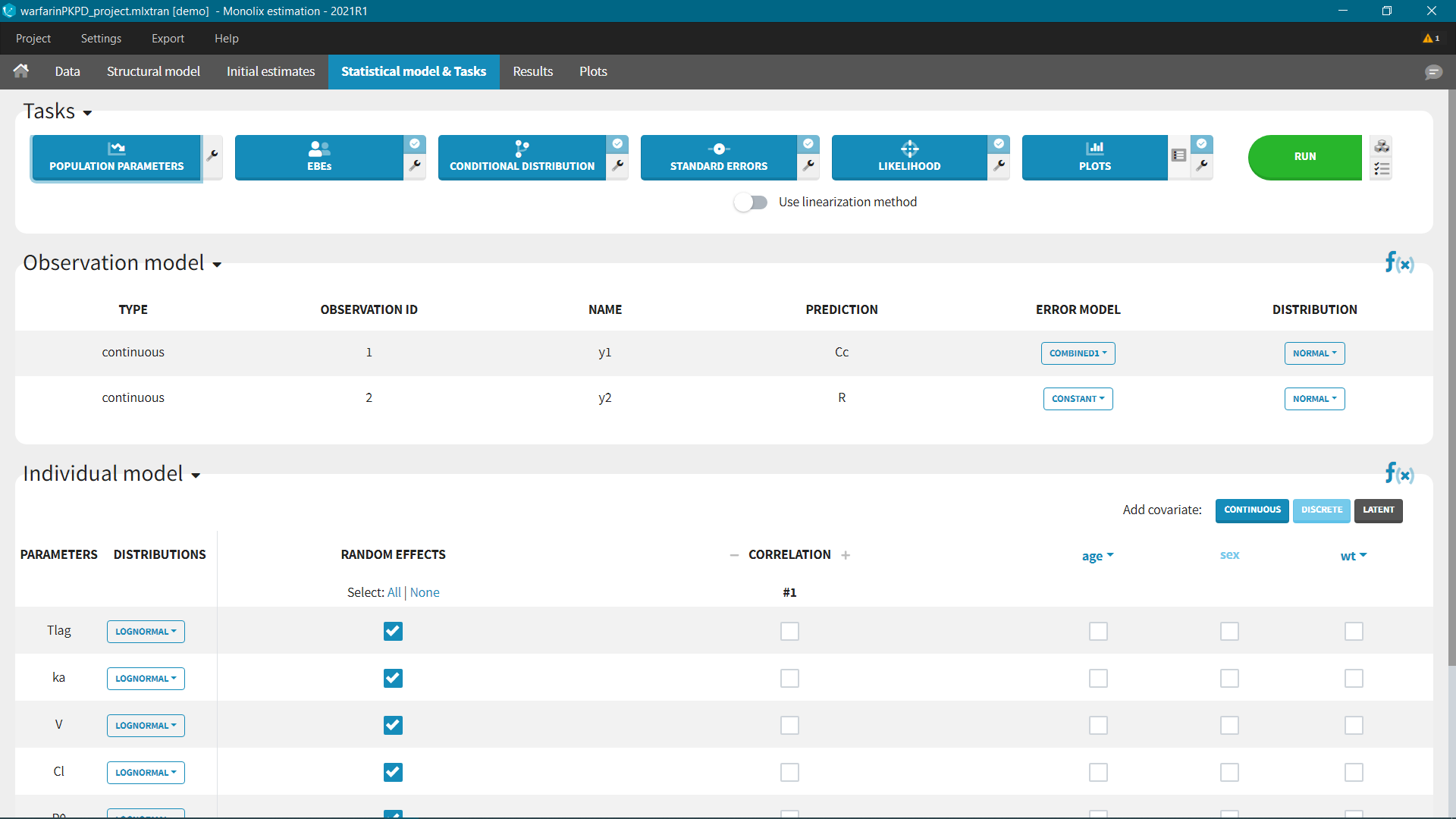 Very easy to use
with the GUI

Designed for ease of use with a modern, user-friendly graphical interface. Simple and intuitive workflow means less programming for you and more focus on exploring models and pharmacology.

Advanced statistical methodologies

Lixoft, in collaboration with Inria, pioneered the implementation of the SAEM algorithm. Reliable convergence for all types of data and innovative automatic model building tools are a centerpiece in population modeling provided by Monolix.

Automated generation of diagnostic plots

Automatic generation of a full set of diagnostic plots gives immediate feedback, while the interactive features assure to make the most of the analysis. In only a few clicks you create the VPC, split it by any patient subgroup, adjust axis settings, and export it to a report.

Increased productivity and quality

Efficient C++ solver package, standardized model language Mlxtran, built-in model libraries, integrated automatic tools and interoperability across other applications in the Suite all contribute to better productivity and quality or the results.