ADMET Predictor® is the flagship machine learning platform for ADMET modeling with extended capabilities for data analysis, metabolism prediction, and AI-driven drug design.
ADMET Predictor® leads with unique capabilities for discovery PK assessment and deployment to medicinal chemistry and DMPK teams!
Powerful ADMET Property Estimation, at your fingertips – as a drug or agrochemical discovery scientist, your task is to create high-quality lead compounds. As a toxicologist in the pharmaceutical, chemicals, food, and cosmetic industries, your task is to ensure that your products are safe for humans and the environment.
The ADMET (absorption, distribution, metabolism, excretion, and toxicity) properties of your molecules are of vital importance.  The ability to quickly and accurately predict these properties simply from the 2D structure of the molecule is beneficial in making decisions that can determine the success of your project.  ADMET Predictor is state-of-the-art ADMET property prediction software.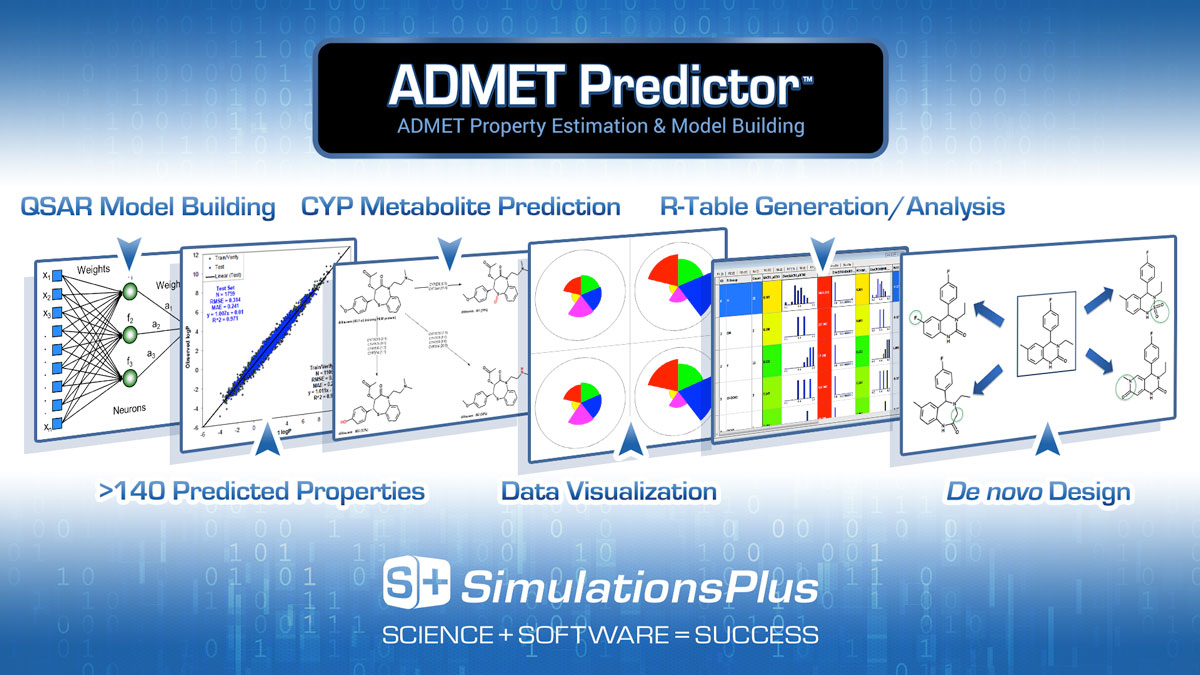 What is ADMET Predictor?
ADMET Predictor is a machine learning software tool that quickly and accurately predicts over 175 properties, including solubility, logP, pKa, sites of CYP metabolism, and Ames mutagenicity. The latest version integrates market-leading ADMET modeling with compound design, data analysis, SAR, and cheminformatics capabilities to support scientists across computational chemistry, medicinal chemistry, DMPK, and other disciplines.
Each of the 8 modules in ADMET Predictor can be purchased individually: