Powerful ADMET Property Estimation, at your fingertips!
As a drug or agrochemical discovery scientist, your task is to create high quality lead compounds. As toxicologist in the pharmaceutical, chemicals, food, and cosmetic industries your task is to make sure that your products are safe for humans and the environment.  The ADMET (absorption, distribution, metabolism, excretion, and toxicity) properties of your molecules are of vital importance.  The ability to quickly and accurately predict these properties simply from the 2D structure of the molecule is extremely helpful in making decisions that can determine the success of your project.  ADMET Predictor is state of the art ADMET property prediction software.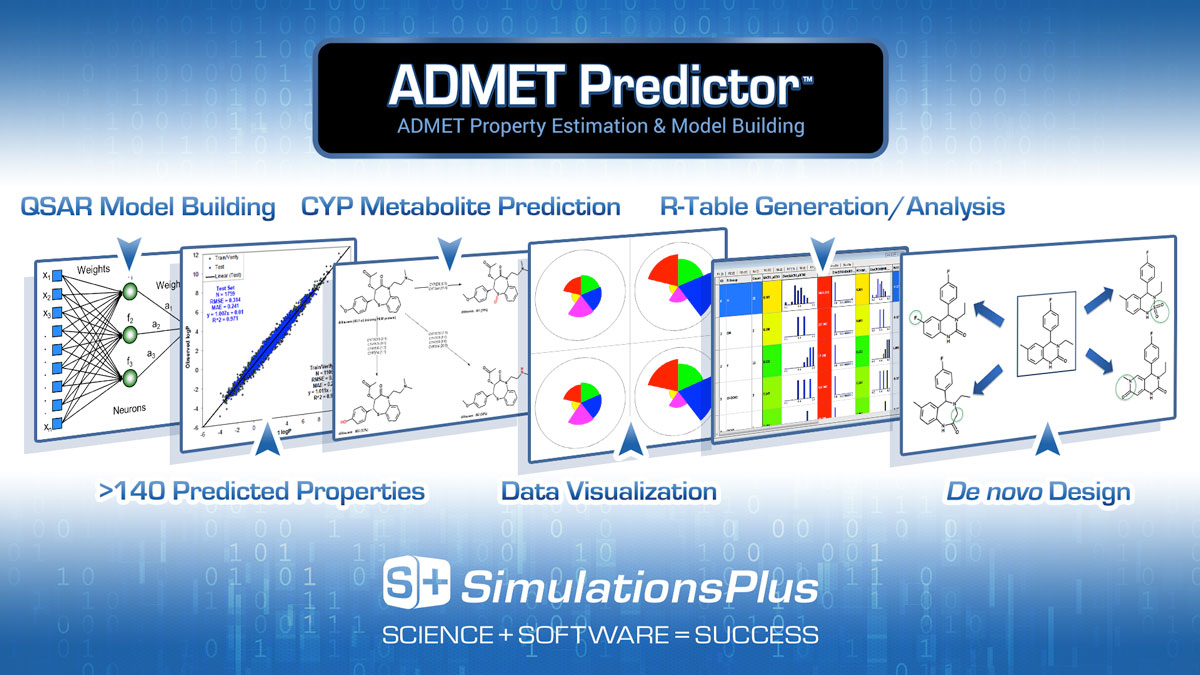 What is ADMET Predictor?
ADMET Predictor is a software tool that quickly and accurately predicts over 175 properties including solubility, logP, pKa, sites of CYP metabolism, and Ames mutagenicity. The ADMET Modeler™ module in ADMET Predictor allows one to rapidly and easily create high quality QSAR/QSPR models based on your own data. The newest module offers advanced data mining, clustering, and matched molecular pair analysis.  The program has an intuitive user interface that allows one to easily manipulate and visualize data.
The eight modules in ADMET Predictor are:
Each module can be purchased individually.