Simulx is an advanced clinical trial simulation software to build and simulate user-designed scenarios. It combines a user-friendly interface with the highest computational capabilities to quickly answer your questions and find optimal solutions
Why Simulx?
To gain new insights from interactive exploration of effects of dosing regimens and model parameters with real-time predictions
To anticipate clinical trials results via fast simulations of populations of individuals
To save time by working in a simple and efficient environment interconnected with Monolix.
To focus on modeling and simulation instead of implementation details thanks to easy and flexible simulation setup and integrated post-processing tools.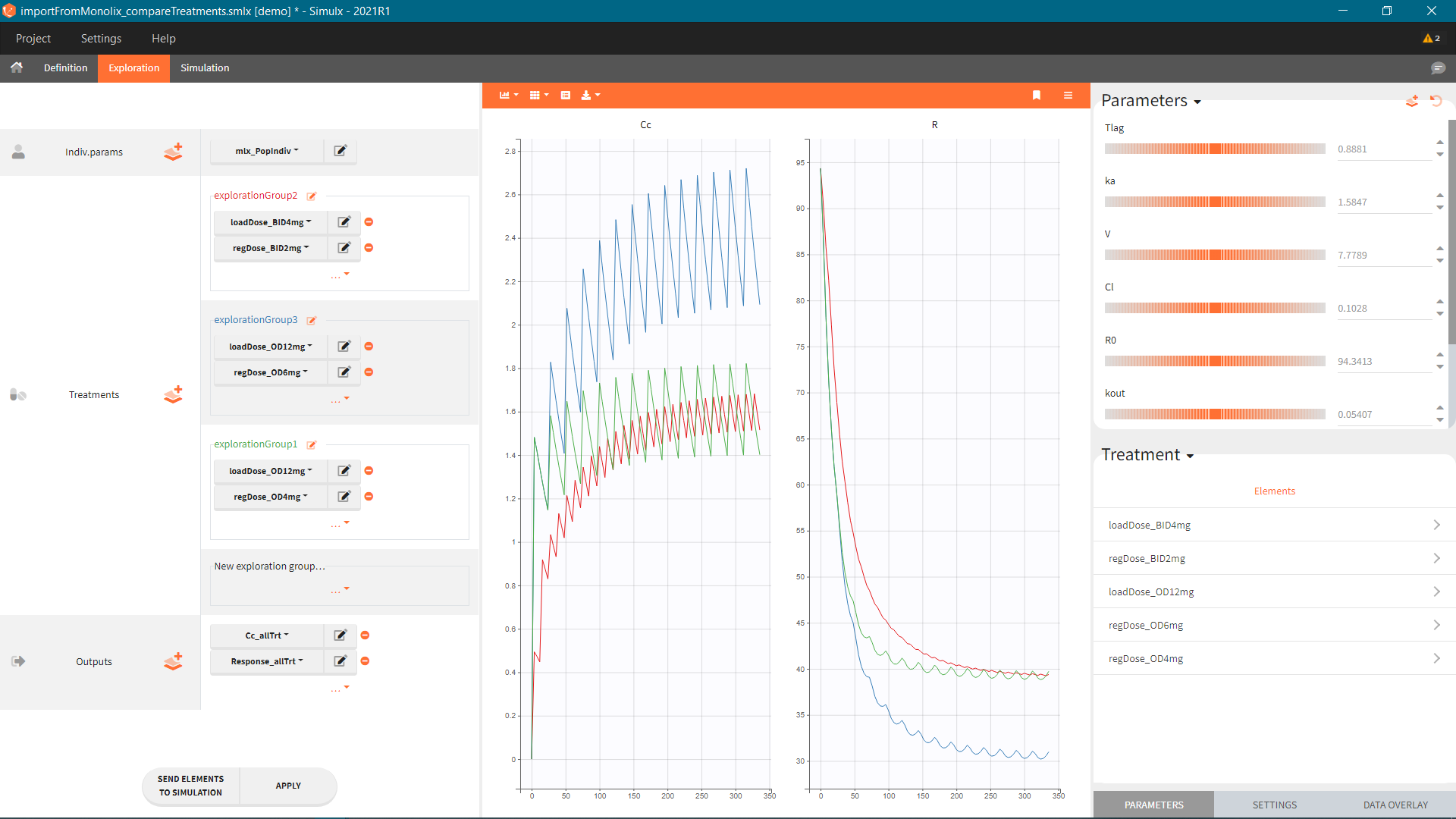 Very easy to use with its GUI

Designed for ease of use, which means less programming and more exploring and simulations. One simple workflow to analyze in real time the effect of different treatments and model parameters on a typical individual and to simulate a population of individuals in different groups.

Amazing flexibility

Intuitive interface with an amazing flexibility to describe any scenario. In a few clicks, integrated plugins define any population, model parameters and covariates, any treatment, and any design. Simulations of clinical trials have never been so simple.

Advanced Statistical Methodologies

Built-in tools perform post-processing of simulation outputs into outcomes and endpoints. Together with statistical tests and uncertainty analysis, they provide powerful qualitative and quantitative comparison between simulation groups.

Increased productivity and quality

Working independently and integrated with Monolix – build a simulation from scratch or import a Monolix project as a starting point. Efficient C++ solver package, standardized model language, and automatic display of results in interactive tables and plots all contribute to better productivity and quality.