Can we make NCA & CA intuitive, efficient, and integrated into the modeling & simulation workflow?
PKanalix does the trick with:
A clear user-interface with a simple workflow to efficiently run the NCA and CA analysis.
Integrated bioequivalence module submitted to regulatory requirements.
Easily accessible PK models library and auto-initialization method to improve the convergence of the optimization of CA parameters.
Automatically generated results and plots to give an immediate feedback.
Interconnection with MonolixSuite application to export projects to Monolix for the population analysis.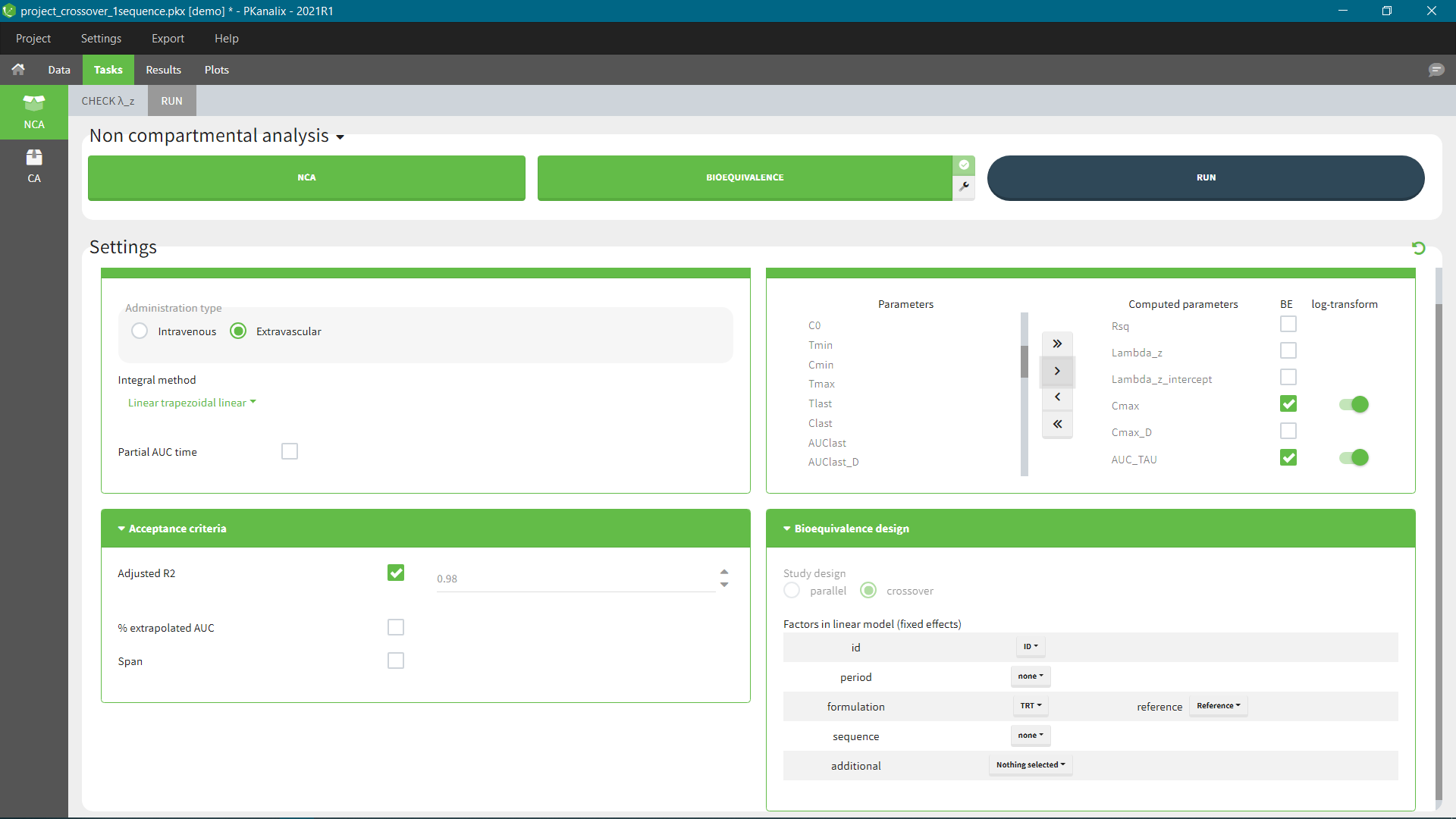 Very intuitive interface & automatization via scripting

Designed with a user-friendly graphical interface. Intuitive settings panels, clear definitions of methods, visual tools to check the calculations and personalized display of results – all contribute to a better productivity. Accessible also via R for powerful scripting.

Straightforward NCA and Bioequivalence Studies

Complete workflow – integrated calculation of NCA parameters with industry-standard methods and bioequivalence study as recommended by regulatory agencies – is done in a few clicks. NCA analysis has never been so simple.
Reliable and clear results

Intuitive tables, sortable summaries and interactive plots provide a powerful environment for analysis of results. Reproducibility, correct installation and calculations are guaranteed by settings saved in the project and the integrated validation suite.

Compartmental analysis & integration towards population modeling

Built-in library of PK models and automatic features help to describe PK dynamics within the Compartmental Analysis framework. Together with a direct link towards population modeling using Monolix assure the most informative workflow.