Can we make NCA & CA intuitive, efficient, and integrated into the modeling & simulation workflow? PKanalix does the trick with:
A clear user-interface with a simple workflow to efficiently run the NCA and CA analysis.
Easily accessible PK models library and auto-initialization method to improve the convergence of the optimization of CA parameters.
Automatically generated results and plots to give an immediate feedback.
Interconnection with MonolixSuite application to export projects to Monolix for the population analysis.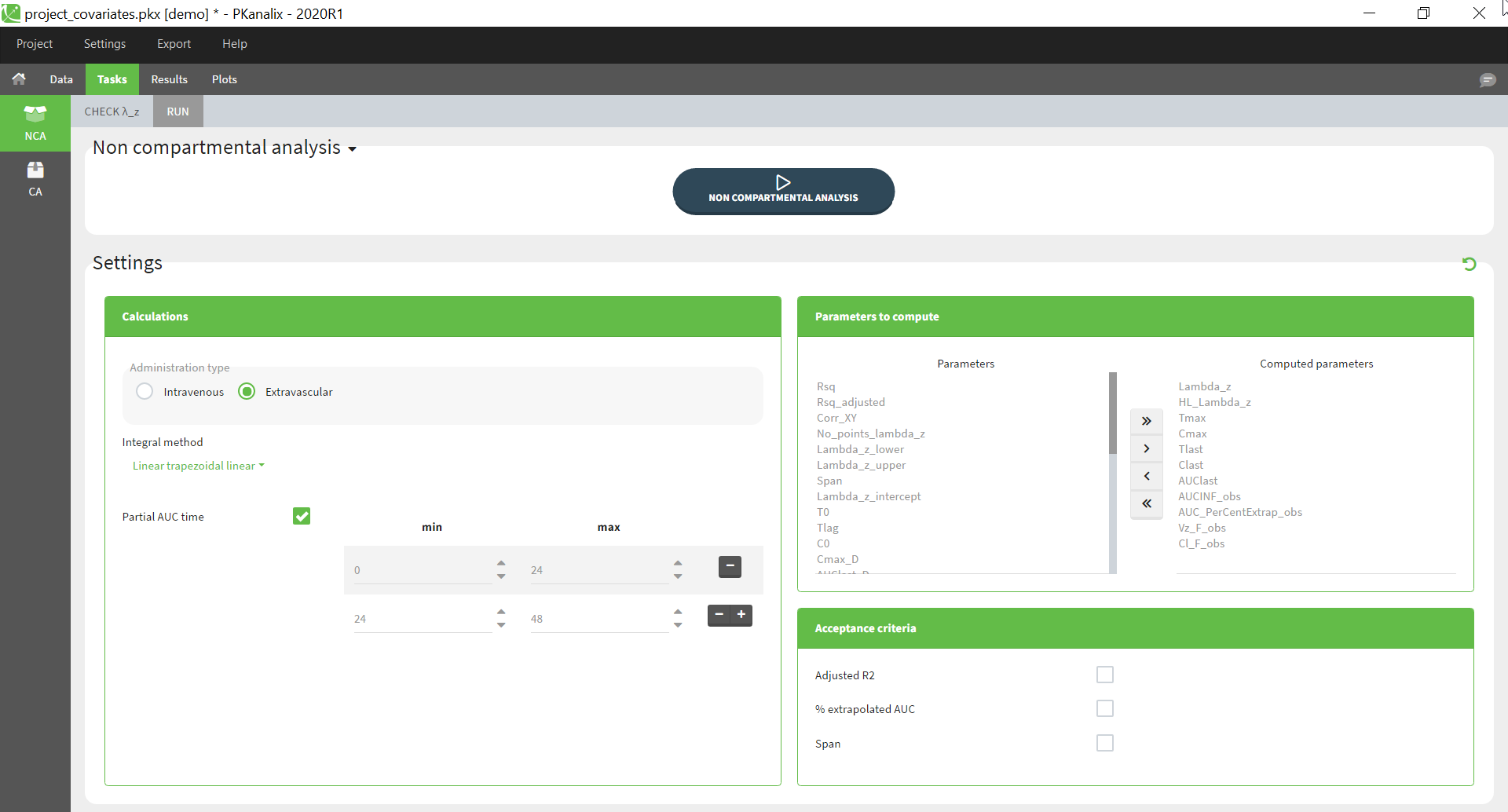 Very intuitive interface & automatization via scripting

PKanalix can be used via a graphical interface to easily define settings and rules, check the calculations and display the results. It can also be used via R for powerful scripting.

Straightforward NCA

PKanalix calculates NCA parameters with industry-standard methods, and automatically generates a full set of plots to visualize the data, the distributions of calculated parameters and correlations with covariates.
Reliable and clear results

All results are available as tables and summaries, and as interactive plots for a fast and intuitive interpretation. All settings are saved in the project for reproducible results, and the integrated validation suite ensures correct installation and calculation.

Compartmental analysis & integration towards population modeling

Calculation of the parameters in the Compartmental Analysis framework is also proposed with a large library of PK models. In addition, it includes a direct link toward population modeling using Monolix.