About SLP Learning Services
The world is constantly changing, and with the advancement of technology, it is moving at an accelerated pace. With that, we must be adaptable and ready to pivot as necessary. We see this clearly in the model-informed drug development (MIDD) space. In addition, the pandemic has given us ample time to think, reflect, and reinvent how we live, work, and learn. More importantly, it has given us, here at Simulations Plus, the opportunity to think of ways to serve our clients better.
In April 2021, we inaugurated our Learning Services Department focused on PBPK modeling and simulation training. Our goal is to provide comprehensive training, a variety of training options and ensure that we give our users the tools they need to succeed. In September 2021, we rolled out our first series of complementary and paid GastroPlus® workshops and we continue to offer workshops each quarter to show our dedication and commitment to evolve in this ever-changing environment.
SLP University+ Program

The University+ program offers one-year access to Simulations Plus software to students and educators at accredited universities worldwide, renewable if elibility conditions are met. Our goal is to increase modeling and simulation (M&S) learning and education that will promote the next generation of scientists and set them up today for success tomorrow.

Internship+ Program

Prepare for your future in model-informed drug development (MIDD). Simulations Plus can provide you with a unique opportunity to expand your professional horizons and develop your skills. Prepare yourself for a career in mechanistic modeling & simulation science by gaining hands-on experience with our industry-leading software tools under the guidance of experts!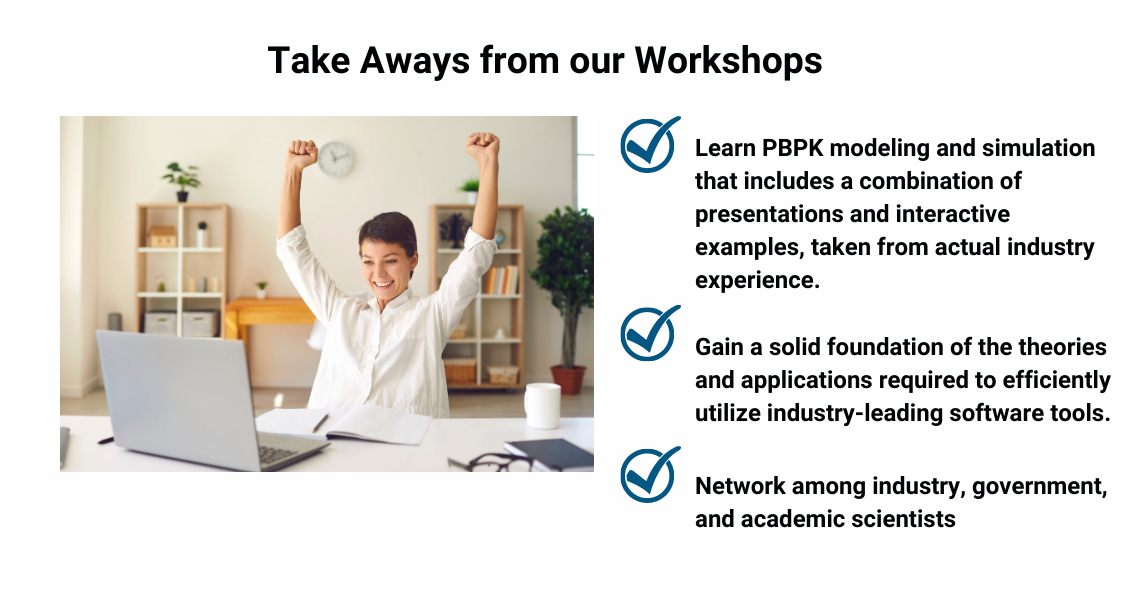 Office Hours
If you need one-on-one advice, we can help. Attend one of our Complimentary GastroPlus Workshops and you'll be eligible to schedule a 15-minute instructional session with Learning Services Director Denise Morris. Get your FREE office hours when you register for and attend a workshop.


Not pictured: Luann Phillips