Virtual Workshops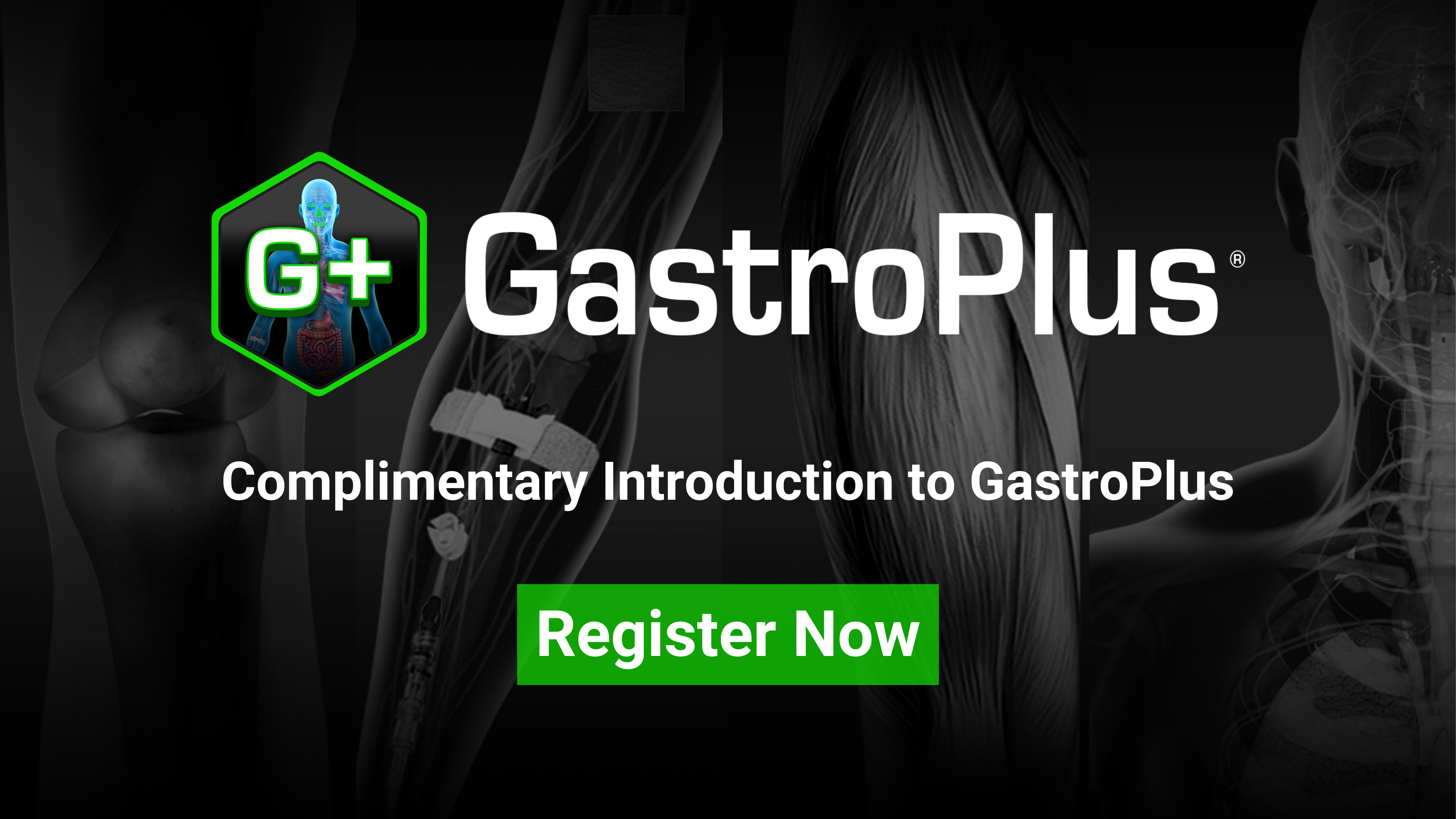 Jun 6, 2022
Complimentary Introduction to GastroPlus®
This introductory, hands-on training session will provide instruction on the GastroPlus user interface (GUI) and cover essential software operation. Training will cater to users new to the software, returning after an extended hiatus, or switching to an updated version of GastroPlus.
Registration Form
View Event Details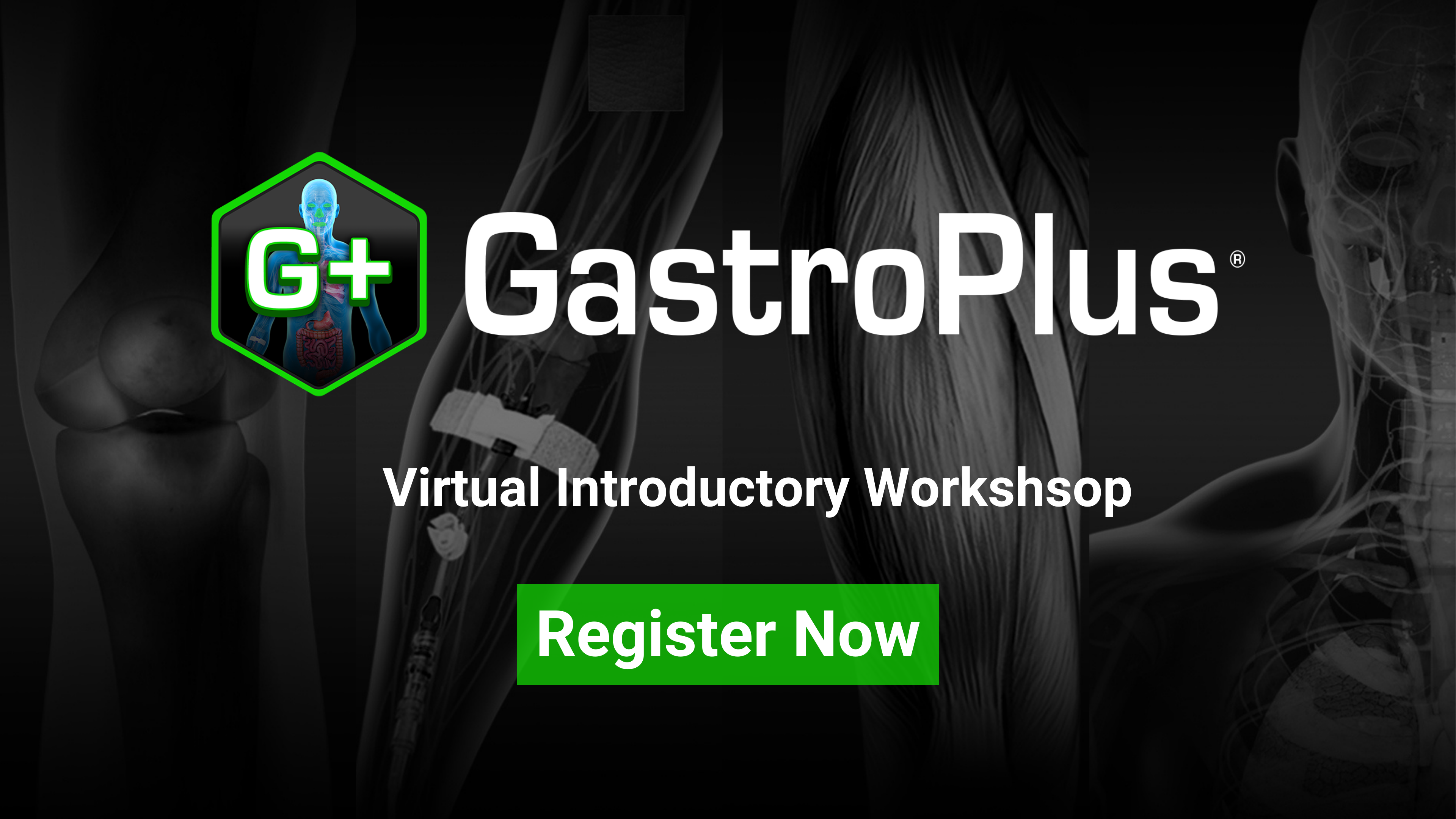 Jun 13-17, 2022
GastroPlus® Introductory Workshop (Paid)
This introductory GastroPlus workshop is designed to provide participants with the necessary information and skills needed to execute basic physiologically based pharmacokinetic (PBPK) modeling and simulations, and to provide a foundational understanding of the GastroPlus software.
View Event Details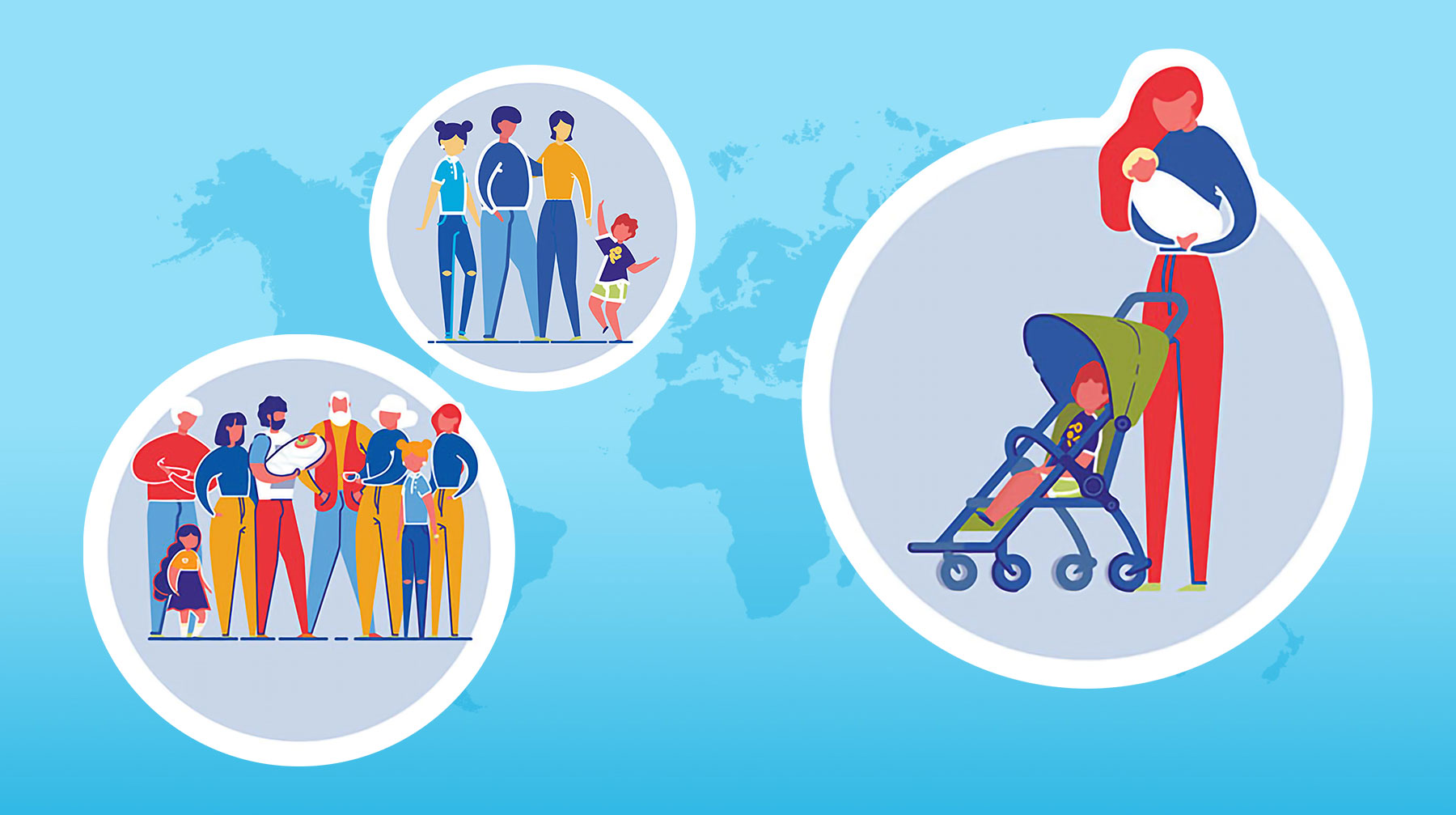 Sep 21-22, 2022
Special Topics Course in Pharmacometric Methods
This intermediate-level pharmacometric training workshop has been designed to provide in-depth coverage of material beyond that which is included in a typical introductory workshop on non-linear mixed effects modeling / population methods. Each topic will be presented from both a theoretical and practical perspective, with a high-level introduction to the topic and then more detailed material and code examples included where possible (depending on the topic, code will be provided using NONMEM, Monolix™, or R).
View Event Details
In-Person Workshops