Streamline Your NAFLD & NASH Program and Increase Your Chances of Success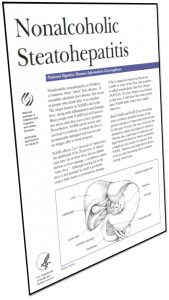 The NAFLDsym® modeling software is a mechanistic, mathematical model of nonalcoholic fatty liver disease (NAFLD), which can be used to predict efficacy for treatment modalities developed for NAFLD and nonalcoholic steatohepatitis (NASH).  The NAFLDsym modeling software has been utilized to evaluate a number of compounds from several large pharmaceutical companies, supporting clinical trial design optimization and clinical development decision making.  DILIsym Services, Inc. applies the NAFLDsym modeling software in proprietary services projects by performing simulations  of compounds to evaluate and model their efficacy and other effects on key characteristics related to NAFLD.
Examples of NAFLDsym use within collaborative projects that have been presented publicly include:
Full-scale NAFLDsym consulting projects are customized to each drug development application based on your goals and can include:
optimization of clinical trial protocols by determining favorable dosing paradigms and outcome (i.e., liver fat reduction) measurement frequency;
evaluation of efficacy and safety potential for targets and/or specific compounds utilizing key laboratory and/or clinical data describing DMPK and pharmacodynamic characteristics;
interpretation of preclinical and clinical data to provide improved mechanistic understanding of observed responses to compounds;
prioritization of compounds and targets;
determination of responsive and non-responsive patient subsets to support clinical trial patient recruitment;
predictions of efficacy for novel combinations of treatments;
and much more!

NAFLDsym consulting services are available to anyone, whether or not your organization is a member of the DILI-sim Initiative, which is focused on development of the DILIsym software tool for liver safety.  To receive a presentation on how NAFLDsym can help your organization, and a custom quote for the perfect project for you, please Contact Us.