Mechanistic Interpretation of Observed Safety Signals … and Predictions for Reducing Risk of Future Events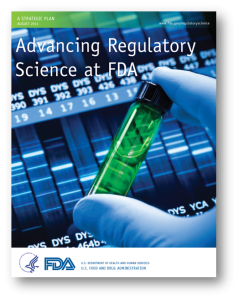 "…the introduction of new measurement technologies and increasing knowledge about toxicity mechanisms and pathways offer important opportunities for advanced computational analyses that can promote the effective translation of nonclinical findings to the clinical setting." – Advancing Regulatory Science at FDA, August 2011
DILIsym Services Inc., a Simulations Plus Company, offers quantitative systems toxicology (QST) consulting services using our
DILIsym
software for the mechanistic understanding and prediction of drug-induced liver injury (DILI) events in humans, dogs, rats, and mice.  DILIsym, with multiple mechanisms of liver toxicity (bile acid transporter inhibition (e.g., BSEP), mitochondrial toxicity, oxidative stress, lipotoxicity), has features and capabilities to support investigation of liver safety in most phases of drug development: lead candidate selection, preclinical toxicology, first-in-human safety, later clinical trial safety, and post-marketing.  
Simulation analyses with DILIsym
 have been included in multiple communications with regulatory agencies.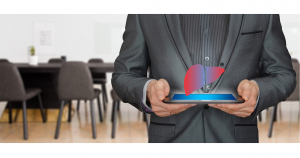 Full-scale DILIsym consulting projects are customized to each liver safety application based on your goals and can include:
design and management of mechanistic, in vitro data collection for DILIsym parameter determination (often via SOLVO and Cyprotex);
PBPK model development (in GastroPlus or DILIsym);
simulation results generation, including use of various simulated populations (SimPops) and sensitivity analysis simulations to probe liver injury mechanisms involved, if applicable;
simulation results analysis, organization, and statistical analysis, if applicable;
comprehensive milestone presentations at each step along the way;
complete reports including main messages, methods, results, and raw experimental data;
support for interactions with regulatory or other agencies, or other internal/external groups regarding the project results.
DILIsym® consulting services are available to anyone, whether or not you have access to the DILIsym software.  To receive a presentation on how DILIsym can help your organization, and a custom quote for the perfect project for you, please Contact Us.  There are multiple examples of applications of DILIsym use to support liver safety assessments in clinical drug development. They include:
predicting pre-clinical in vivo and clinical hepatotoxicity using in vitro data inputs;
predicting rare or idiosyncratic DILI in late-stage clinical trials;
predicting species differences in translating pre-clinical DILI safety data to Phase I clinical trials;
petermining severity of liver injury by using DILIsym to analyze clinical biomarkers;
selection of dosing paradigm based on liver safety risks;
identifying DILI mechanisms and susceptibility factors associated with a compound.
If your organization already has access to the DILIsym software platform, our DILIsym Discovery Support Program  (DDSP) could be the perfect catalyst for your internal simulation program.  Access to DILIsym and the DDSP is included with membership in the DILI-sim Initiative.
Check out our YouTube videos below discussing example applications of DILIsym to see the POWER and POTENTIAL of mechanistic safety modeling for your development pipeline.
Use of the DILIsym SimPops® (interpatient and interspecies variability)
Use of DILIsym for IVIVE
DILIsym for Interpretation of Clinical Biomarkers
DILIsym Predicts Low Frequency Drug-Induced Liver Injury (DILI)