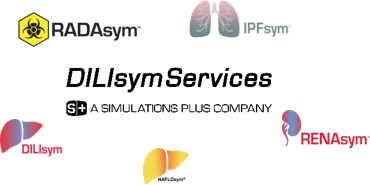 You probably know of the many QSP/QST platforms available for licensing and consulting from the DILIsym Services division of Simulations Plus, but did you know that all of those great platforms started with a collaboration between us and our customers?  We have the capability to develop custom QSP tools for your application or disease area, and to make those tools available for your subsequent internal use!  We can also utilize the tools to help address your strategic questions.
What is QSP?  QSP, or Quantitative Systems Pharmacology, is the discipline of developing mathematical systems of equations to represent diseases or conditions based on available public and proprietary data, as well as first principles.  QSP is essentially the process of organizing known information, typically gleaned from in vitro, pre-clinical, and clinical studies, into a construct for addressing critical questions.  Examples of areas where QSP can help include supporting clinical trial design optimization and clinical development decision making.  DILIsym Services, Inc. develops custom QSP tools, including both large disease models and fit-for-purpose models, that allow for performing simulations of compounds to evaluate and model their efficacy and other effects on key characteristics related to diseases of interest.  Let our team take your development project on, so you can focus on the fun stuff: application!
QSP modeling has been demonstrated to accelerate clinical development, and we anticipate that we can contribute to accelerating the clinical development of effective treatments for new diseases and conditions of interest to our clients.  We employ the QSP modeling practices of combining predictions of compound exposure with the pharmacodynamic characteristics of a compound and how they can produce efficacy across a range of patients with pathophysiologic variability.  All of our platform development and use is guided by the best and most reliable data available.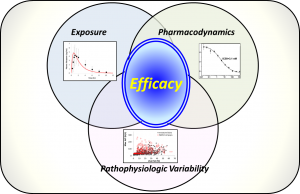 DILIsym Services, Inc. has significant expertise in the areas of liver, kidney, immunology, the vasculature system, the hematopoietic system, toxicology, fibrosis, metabolic diseases, pulmonary diseases, and heart conditions, amongst others.  We are always looking to apply our present subject-matter expertise to new diseases and conditions as well.  We apply our QSP, pathophysiology, and pharmacology knowledge to assist with clinical development in collaborative partnerships and offers access to the software via corporate software licenses and/or joint IP arrangements.
We can also help with your application questions.  Full-scale QSP consulting projects are customized to each drug development application based on your goals and can include:
optimization of clinical trial protocols by determining favorable dosing paradigms and outcome (e.g. measurement frequency);
evaluation of efficacy and safety potential for targets and/or specific compounds utilizing key laboratory and/or clinical data describing DMPK and pharmacodynamic characteristics;
interpretation of preclinical and clinical data to provide improved mechanistic understanding of observed responses to compounds;
prioritization of compounds and targets;
determination of responsive and non-responsive patient subsets to support clinical trial patient recruitment;
predictions of efficacy for novel combinations of treatments;
and much more!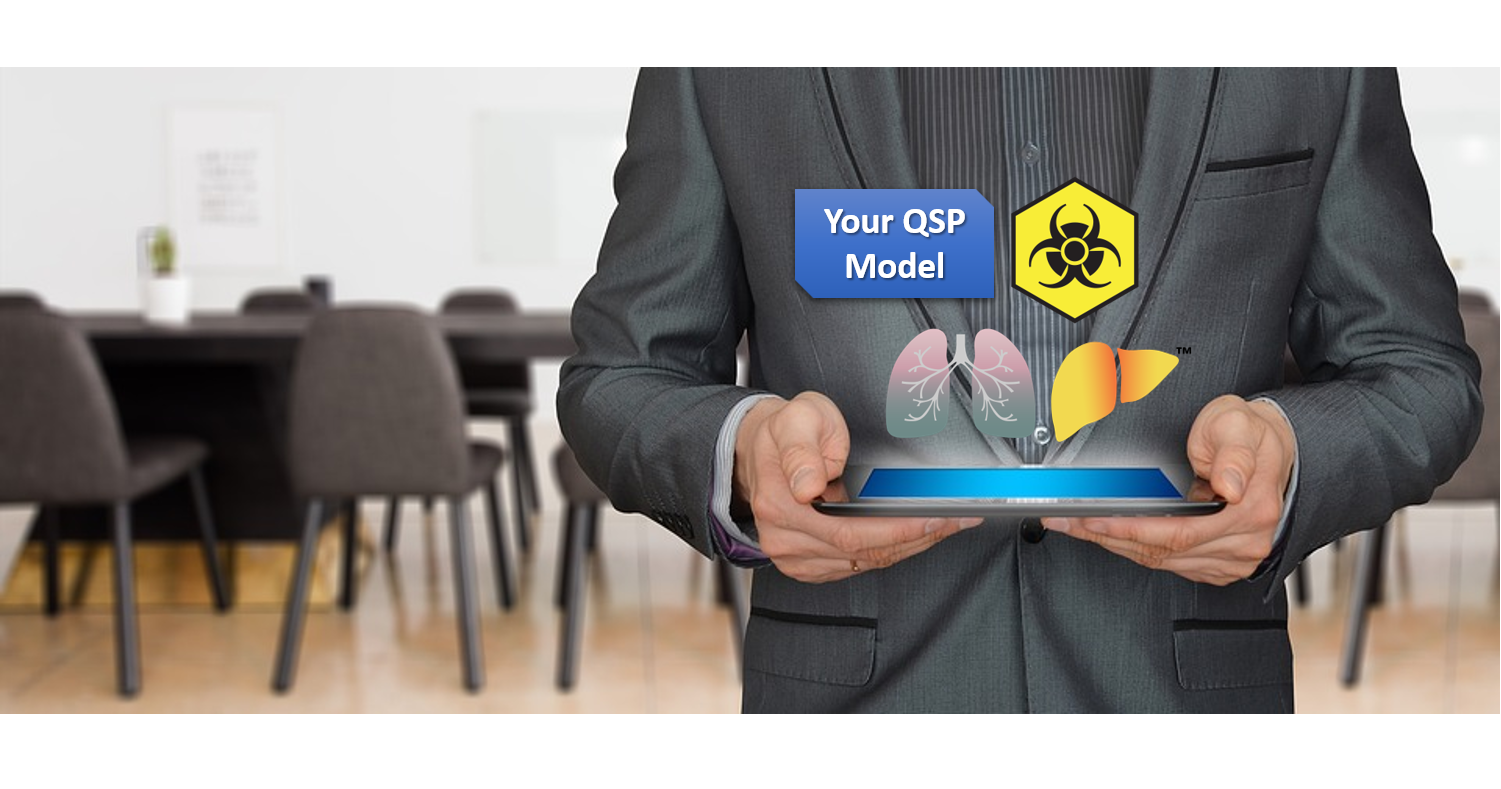 The heterogeneity of many etiologies is a major challenge in the quest for new treatments.  To this end, DILIsym Services includes an appropriate and mutually agreed upon number of simulated patients with varying stages of the applicable disease area or condition.  The simulated patients, or SimPops®, can be used to optimize clinical trial protocols by determining favorable measurement frequencies and dosing levels, evaluating targets using key internal laboratory or mechanistic clinical data, testing combination treatment approaches across varying patient backgrounds, and comparing efficacy in different patient groups (e.g. stratification by key metrics, etc.).  The SimPops are validated against a large backdrop of key data sets, which are chosen based on discussions between your organization and our team.
Custom QSP development and consulting services are available to anyone, whether or not your organization is a member of the DILI-sim Initiative, which is focused on development of the DILIsym software tool for liver safety.  To receive a presentation on how we can help your organization with a fit-for-purpose or disease area QSP platform, please Contact Us.