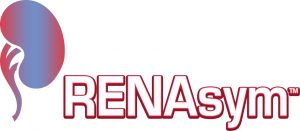 Want to avoid more development failures due to safety and reduce risks for patients?  Join TODAY!
The RENAsym Consortium is a pre-competitive partnership between DILIsym Services, Inc. and the pharmaceutical industry centered around development of the RENAsym™ simulation tool.  RENAsym is a mechanistic, mathematical model of drug-induced kidney injury, also known as acute kidney injury (AKI), in the form of computational software applied to predict whether new drug candidates will cause renal injury signals in patients, and to enhance the understanding of mechanisms that contribute to renal safety signals already observed in the clinic. The goals of the  consortium, much like those of the parallel DILI-sim Initiative, are to improve patient safety, reduce the need for animal testing, and reduce the costs and time necessary to develop new drugs.
The RENAsym Consortium development efforts are led by the DILIsym Services team, while the stellar Scientific Advisory Board is spearheaded by Dr. Paul B. Watkins, Director of the University of North Carolina Eshelman School of Pharmacy Institute for Drug Safety Sciences, located in the heart of Research Triangle Park, North Carolina.  Several other esteemed academic experts in toxicology, modeling and simulation, and renal injury and physiology have agreed to join as well.
The RENAsym Consortium is currently welcoming new members for the first phase of membership, which began in Fall of 2018.  The initial membership phase runs through September of 2020.  The initial membership includes a modest cost simply to support the management activities of the consortium.  The first phase of funding for development of RENAsym version 1A was provided by the NIH NIDDK SBIR small business grant process, (click here for CIO policy, related to NIH grants). In joining the RENAsym Consortium, members receive a prevailing voice in the development of RENAsym, ensuring future versions will be of maximum utility as it is applied within their respective organizations.  Members also get the chance to hear and learn from one another at regular virtual and face to face meetings where scientific discussions centered around renal injury occur.  Additionally, DILIsym Services has lined up a world-class Scientific Advisory Board to provide strategic guidance and direction for the consortium.
Following the initial phase of membership expiring in September of 2020, the first official release of the RENAsym software will be available.  Members who join during phase 1 will receive a one-time discount on continued membership or license agreements once the software is available and included with membership at that time.
RENAsym consortium members meet three to four times per year.  Members receive updates on RENAsym development progress, propose new features, provide input on proposed additions, and engage in discussions regarding basic concepts and mechanisms related to kidney injury and function. Additional meetings are also held occasionally to discuss important scientific issues.
Deliverables
Following the initial low-cost phase 1 of RENAsym, members will be provided with an updated version of RENAsym, along with training and access to the DSSI team for support, during their membership or licensing term.  Discounts on membership renewals or software licenses will be given to phase 1 members when phase 2 begins toward the end of 2020.
The RENAsym Consortium is now open to new members. Please contact us to join today!