Sessions from MIDD+ 2022 are now available for playback!
Including "Advancing Model-Informed Drug Development (MIDD): A Holistic & Integrative Approach" presented by Rajanikanth Madabushi from the U.S. FDA. Watch and download slides in our resource center and subscribe to our YouTube channel for future more!
---
Paid & Complimentary
Workshops
March 9
Patient-Centric Design of Long-Acting Injectable Drug Product Workshop hosted by AAPS. Viera Lukacova will present, "Current status and gaps in mechanistic in-silico modeling for clinical translation and performance"
March 14-18
Register here for the Pharmacometrics Spring School: Modeling & Simulation using MonolixSuite® 
March 22-24
Register here for the NCA, bioequivalence & beyond! Spring School with PKanalix™ 
March 28-29
Register here for a 2-Day Introductory Workshop In Population PK Data Analysis With NONMEM® (Hybrid Workshop)
April 19-20
Register here for the  2 half-day hands-on workshops on QSP and mechanistic PK/PD modeling with the MonolixSuite® as a satellite event with the QSPC conference.
GastroPlus Virtual Courses/Workshops
Complimentary beginner courses. Seats are limited. Learn more
April 4-8
May 9-13
June 13-17
Advanced Workshop: 
DMPK & Clinical Pharmacology  | 
Learn more
---
Spring 2022
Scientific Conferences
March 16-18 ASCPT Annual Meeting
Kyunghee Yang
 to present, 
"Quantitative Systems Pharmacology Modeling of FGF19 Pathway Using NAFLDsym Prospectively Preducted Liver Fat and Serum Biomarker Responses to MET409 in NASH Patients"
James Beaudoin
 to present, 
"Proof-of-Concept Simulations Using BIOLOGXsym, a Novel QST Modeling Platform for Predicting Biologics-induced Liver Injury (BILI), Recapitulate Clinically Observed Hepatotoxicity of GGF2"
March 20-24 ACS Spring Nat'l Meeting
Marv Waldman
 to present, 
"Building a machine learning model for tautomer prediction"
Michael Lawless
 to present in a Thought Leader Session, 
"AI-driven Lead Discovery" 
March 27-31 SOT Annual Meeting & Tox Expo, San Diego, CA
Visit us in booth # 1027
Brett Howell
 and 
John DiBella
 will host a March Madness Lunch and Learn event titled 
"Simulations Plus Software Tools Enable Accurate Exposure & Safety Assessments" 
on Mar. 28 at noon.
---
Live & Interactive
Webinars
---
Stay Informed
Corporate News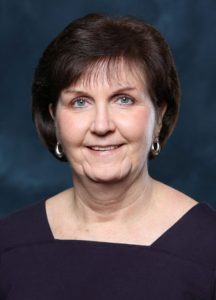 Congratulations to Beth Ludwig, Associate Vice President, Quantitative Clinical Pharmacology for being the 2022 recipient of our Orville C. Baxter Memorial Professional Practice Award. This award acknowledges leadership within the profession of pharmacy, career innovation, and dedication to the school and students.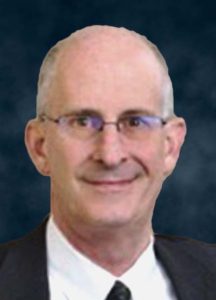 Congratulations to BoD member Daniel Weiner, for being the ASCPT 2022 Sheiner-Beal Pharmacometrics Award recipient. This award recognizes outstanding achievements at the forefront of research or leadership in pharmacometrics and/or application of pharmacometric concepts and techniques to enhance research, development, regulatory evaluation, and/or utilization of therapeutic products. Be sure to see his presentation on March 18th at 12:30 PM ET.
Welcome to the Team
Amparo de la Peña, Vice President of Pharmacometric Services
Tom Sun, Vice President of Strategic Consulting Services
Mingguang Li, Director of Pharmacometrics
Nathalie Toublanc, Associate Director, Learning Services
---
Human Resources
Now Hiring

Copyright © 2021 Simulations Plus, All rights reserved.
Simulations Plus, Inc. Corporate Headquarters
42505 10th Street West
Lancaster, CA 93534
Telephone: +1-661-723-7723
Cognigen Corporation, a Simulations Plus company
500 Seneca Street, Suite 600
Buffalo, NY 14204
Telephone: +1-716-633-3463
DILIsym Services, a Simulations Plus company
Six Davis Drive
PO Box 12317
Research Triangle Park, NC 27709
Telephone: +1-919-558-1323
Lixoft, a Simulations Plus company
8 rue de la Renaissance Batiment D
92160 Antony, France
Telephone: +33 9 72 53 91 80